You're invited to have dinner with Red Pump-Charlotte, Gaming With Unique Affairs, and JSW Media Group on Feb. 19th from 7pm-9pm. Expect fun, food, and facts...Details are below:
On the evening of Saturday, February 19, 2011, in commemoration of the 11th annual National Black HIV/AIDS Awareness Day, The Red Pump Project – Charlotte is hosting a dinner party as a part of RAIN's (Regional AIDS Interfaith Network) Dining with Friends.

This progressive party will take place at Red at 28th(Formerly Real Eyes Bookstore). Beginning at 7:00 PM, our party will provide an exciting atmosphere where you can enjoy great food and beverage delights, casual environment, music, games and ultimately be educated about HIV/AIDS and the issues surrounding it. Red Pump Project – Charlotte hope to advance HIV awareness in a subliminal approach through the play of childhood games. The night will be filled with food, friends, fun and important facts. We have the power to change out world; let's join together and do it. This event is co-hosted by "Gaming with Unique Affairs." JSW Media Group is a media/promotional sponsor of this event.
Saturday, February 19, 2011 | 7:00 PM (Doors Open at 6:30pm)
Red Pump

| Red at 28th 2424 North Davidson Street, Suite 112, Charlotte, NC 28205

$10.00 (Proceeds go to RAIN) | Casual Attire
Finale

| McColl Center of Art 721 North Tryon Street, Charlotte, NC 28202 | 9:00 PM
Sponsors of the Finale: Amelie's French Bakery, Cornelius
Hodge, Dandelion Market, The Melting Pot, Barefoot Wine, MillerCoors, Pinacle Vodka, and Basel Thai Restaurant
Can't make our event and want to only attend the Finale? Make a minimum donation of $30.00 and you will be added to the guest list.

FINALEDONATION
About The Red Pump Project

The Red Pump Project is a national initiative that is doing work on the ground and online to ensure that women are empowered with knowledge about HIV/AIDS and the issues surrounding it. Inspired by the National Women and Girls HIV/AIDS Awareness Day in March 2009, The Red Pump Project was born out of a desire to start online conversations (blogs) on the issue of HIV/AIDS and encourage others to do the same. Today, the organization has 30 ambassadors in 20 states "Rocking the Red Pump" to raise awareness about the impact of HIV/AIDS on women & girls. To learn more, visit www.theredpumpproject.org.
About RAIN (Regional AIDS Interfaith Network)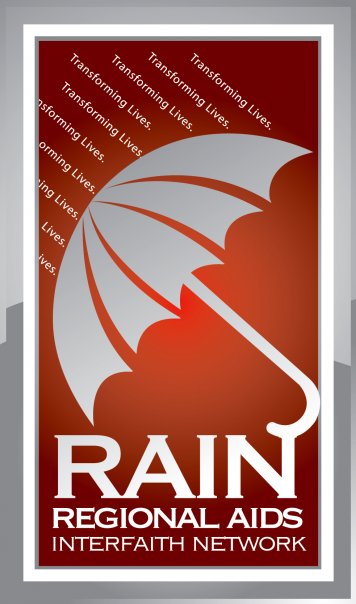 RAIN
(Regional AIDS Interfaith Network), founded in 1992, engages the co
mmunity to transform lives and promote respect and dignity for all people touched by the AIDS crisis through compassionate care, education and leadership development. Services include Medical Case Management, peer support & outreach, support groups for youth and adults, Life Skills training, Chaplain serv
ices, and caring volunteers who provide practical support to persons living with HIV/AIDS. RAIN also provides HIV/AIDS awareness and prevention education programs to thousands of people within the Charlotte metropolitan area each year. To learn more, visit
www.carolinarain.org
.
"Creativity is a Drug I can't live without"