In commemoration of

National Women and Girls HIV/AIDS Awareness Day

, join

Red

Pump Charlotte as we Paint the Night RED. This fundraiser event will take place at Vertical Tease (Tease Fitness Boutique).
Come out and learn more about The

Red

Pump Project and how you can become a

Red

Pump Rocker.
BUT WAIT

...this event isn't your average informational meeting. The night will be filled with food, laughter, education, fun and a special tease pole party. Vertical Tease will teach basic pole techniques, a sexy chair routine and give you a great workout all at the same time.
Red

Pump Project – Charlotte hopes to advance HIV awareness and obtain new

Red

Pump Rockers to help achieve our 2011 goals. We have the power to change our world; let's join together and do it.
Everyone who attends will have the opportunity to join Vertical Tease at a discounted rate of $45.00 for one month of unlimited classes. JSW Media Group is a media/promotional sponsor of this event.
Thursday, March 10, 2011 | Doors open 6:30 PM | 7:00 - 9:00 PM
Vertical Fitness | 2125 South End Drive, Suite 251 | Charlotte, NC 28203
Enter the double doors and use the call box to dial Suite 251 to be buzzed in!
$20.00 (Proceeds benefit The Red Pump Project)
Rock your

Red

Pumps and Comfortable Attire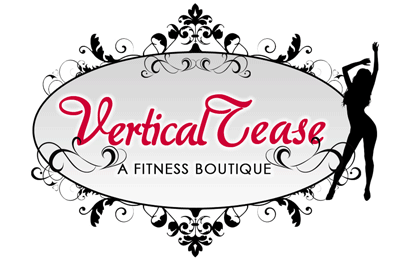 Vertical Tease (Formerly Tease Fitness Boutique) is conveniently tucked within the community of The Village of Southend. Tease Fitness Boutique is a non-gym fitness center, servicing women who want to break the monotony of their current fitness program.
Vertical Tease is the perfect option for women at any fitness level who don't want to go to the gym, are bored with their workouts,or for the woman who is just easing back in to working out.Women have the opportunity to participate in group fitness classes without having to sign a contract, obtain costly memberships, fees or dues.
About The Red Pump Project
The Red Pump Project
™ raises awareness about the impact of HIV/AIDS on women and girls. Our mission is to promote HIV prevention through education, and open dialogue about the issues that surround sexual and reproductive health.
Founded in March 2009 by Luvvie Ajayi and Karyn Watkins, Red Pump believes that if HIV affects one, it affects us all. We use the red shoe as a symbol of empowerment to represent the strength and courage of women infected and affected by HIV/AIDS. The incorporation of fashion into the message of HIV prevention is our contribution as we hope to show that Awareness is Always in Style!™
Red Pump along with The Red Tie Project™ (which focuses on men), embody The Red Project Collective™, a nonprofit organization that raises awareness about the impact of HIV/AIDS on minority communities (women, people of color, LGBT). The Collective is doing work online and on the ground to motivate action and encourage dialogue about the effects of the disease.
"Creativity is a Drug I can't live without"